Bait machine features
By adjusting the technological parameters such as raw material, temperature and moisture, the product has the characteristics of novel shape, unique taste, rich nutrition and delicate organization.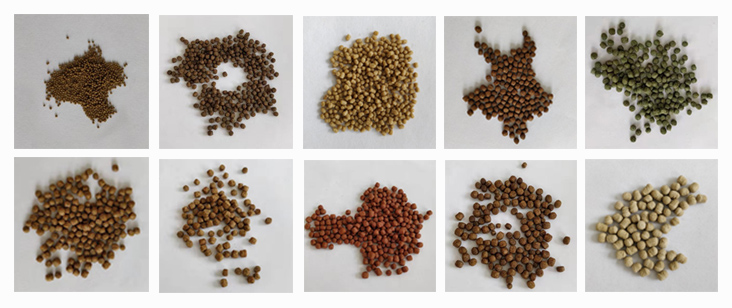 Bait machine equipment parameters
Power supply voltageInstalled capacityReal powerDimensions
| | | | | |
| --- | --- | --- | --- | --- |
| Model | FLD65-P | FLD70-P | FLD85-P | FLD95 |
| 380V/ 50HZ | 380V/ 50HZ | 380V/ 50HZ | 380V/ 50HZ | |
| 34kw | 46kw | 92kw | 110kw | |
| Main motor | 22kw | 30kw | 75kw | 90kw |
| 24kw | 35kw | 75kw | 90kw | |
| Production | 120-160kg/h | 180-240kg/h | 400-500kg/h | 800-1200kg/h |
| 2.6×1×1.8m | 2.6×1×1.8m | 4×1.2×1.8m | 4.5×1×3.5m | |
Bait machine features

Bait production equipment is an international advanced twin-screw extrusion technology, combined with our company's many years of research experience in expanding technology problems, design and manufacture of new expanded food production equipment, to meet the needs of food, feed and related service industries.
Decoy machine is composed of feeding system, extrusion system, rotary cutting system, heating system, transmission system and control system. The machine is suitable for a wide range of raw materials, a variety of products, frequency control, high degree of automation, stable operation, long service life.
Bait machine main features:
1. The main machine adopts advanced frequency conversion speed regulation system technology, which makes the equipment develop strongly, run more smoothly and save electricity.
2, the screw adopts alloy steel nitriding treatment, the screw life is long, the individual equipment mainly adopts the block combination management structure, can according to their different development needs of an arbitrary combination.
3. Forced lubrication system ensures long service life of the transmission part of equipment.
4, Visual automatic temperature control management system, so that the operation of temperature control more intuitive, more accurate parameters.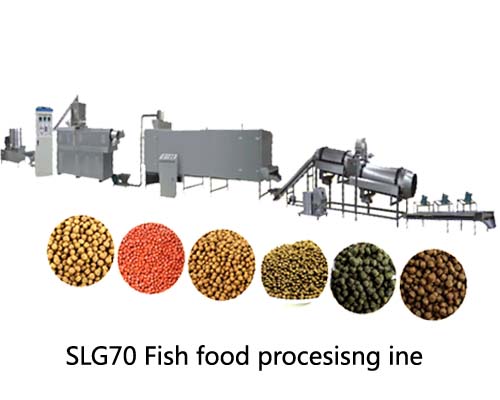 5, the screw has automatic cleaning function, can clean the machine without disassembling the screw.
6. Different screw and aspect ratio can meet different production process.
7. The Bait machine raw material of the twin screw extruder is widely adaptable, the product design and shape are complex and diverse, and the structure can be flexible. Different models and configurations can be selected to produce different products.